It's beginning to look a lot like...
Well, maybe not quite yet but let us fix that for you!❄️ 🎄 🎅 ✨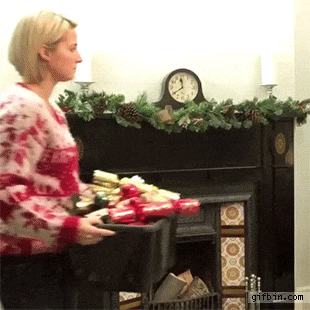 Joining fun Christmas activities for your family will help you get in the holiday spirit and focus on what's important, rather than being overwhelmed by all the shopping and cooking the season entails.
If you don't fancy it, there is no need to venture out into overcrowded pre-Christmas central London. Instead you can choose from an abundance of lovingly curated local things to do - we have twinkling lights, magical markets, and so much more just around the corner!
We've rounded-up our favourite things to do, see and buy in the run up to Christmas.
Soak up the festive atmosphere at the local Christmas lights switch ons and buy some locally handmade gifts at the markets in our lovely neighbourhood.
Favourite activities to get into the spirit
* Christmas Cookie Party at Village Haberdashery
* Festive Wreath Making Workshops
(for adults only)
* Ice Skating at the JW3 and Camden Market
(🍌-toboggans & 🐧-stabilisers available)
* Christmas Card Making at Burgh House
* Art Play Christmas Workshops
* Winter Workshops at Paddington Central
* Christmas Crafts & Sing Along, Lauderdale House
* Family Day 'Deck the House', Keats House
* ARTBUDDIES Christmas Holidays Art Workshops
Meet Santa in our neighbourhood
* Camden Christmas Grotto 'Santa at the Stables'
* Meet Santa at Paddington Central
* Meet Santa at ZSL London Zoo
* An Audience with Father Christmas at Kenwood House
* Little Chameleons Messy Christmas Parties
Local Christmas Lights Switch Ons
(and our favourites slightly further afield)
* Covent Garden Christmas Lights
* Marylebone Village Christmas Lights
* Northern Brights Launch Party, King's Cross
* Regent Street Christmas Lights
* Festive Lights Event Kentish Town
Local Christmas Concerts & Sing-Alongs
* Primrose Hill Choirs Christmas Concert
* The Muppet Christmas Carol Sing Along
* A Parisian Christmas, Belsize Baroque
* Bach to Baby Christmas Concerts
* Tommy's Children's Carols - St Michael's Church, Highgate
* Christmas Lights Concert, Hampstead Parish Church
* Baby Broadway & Baby Gospel Christmas Family Concerts
* Christmas Sing-along: Carols at Lauderdale House
Local(ish) Christmas Markets
* Primrose Hill Christmas Festival & Craft Fair
* Hampstead Village Christmas Fair
* Frost Fair at Stephen's House and Gardens
* Swedish Christmas Market
* Danish Christmas Market
* St John's Hospice Christmas Fayre
* Mexican Christmas Market, King's Cross
* Artisan Christmas Market, Highgate
* Burgh House Christmas Fair
* Kentish Town Christmas Fayre
* Crafty Fox & Kids' Christmas x Canopy Market
* Castlehaven WinterFest
* Vintage Pop Up Fair
Smaller Christmas Shows near us
* Luca Silvestrini's Protein 'THE LITTLE PRINCE' at The Place, King's Cross
* 'Five Little Christmas Monkeys', Park Theatre Finsbury Park
* Pantomime 'Cinderella' at The Sherriff Centre
* Puppet Theatre at the Little Venice Puppet Barge
But don't let us choose for you - find everything with all details and direct links on our Events Page and take your pick!
During the holidays, there are so many opportunities to bond with your loved ones. You can plan a fun day ice skating, or enjoy some arts and crafts. Surprise your (grand)children meeting Santa and/or join the local community in some carol singing!
Please make sure to support local artists by visiting the local Christmas fairs and buying your Christmas gifts, cards and food at one of the many independent stands!